We design Natural Fragrance
for Brands, People and Spaces who share a passion for scents ability to inspire, connect and be wholly life-enhancing
SCENT DESIGN
for Brands, People and Space
Are you looking to create more brand loyalty? We create scents for retail spaces, fashion shows, VIP & Client gifts, art exhibitions, Media launches, and events. Natural Fragrance for Fine Fragrance, Cosmetics, Candles, and more that works beyond the aroma, infused with native botanicals, flower essences and evidence-led aroma blends specifically designed to create shifts in mood and motivation.
Design your own scent
Vegan, for all Genders & Synthetic-free
Perfume Workshop
Would you like to become a member of Australasia's largest experimental fragrance club? Learn how to create your own natural perfume in New Zealand and Australia. 
Private Experience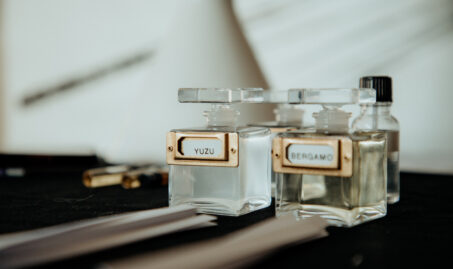 The gift of Wellbeing, Performance & Beauty